FuseFX names Johnny Fisk new V.P. of Production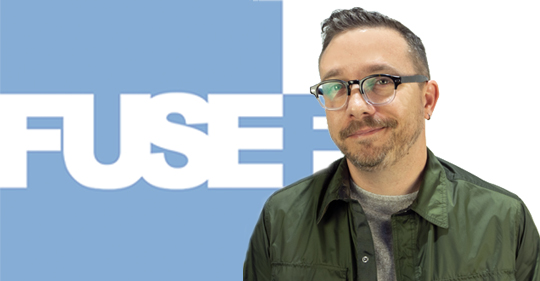 FOR IMMEDIATE RELEASE
(Los Angeles, Calif. — September 25, 2019)
FuseFX is proud to announce Johnny Fisk as its new Vice President of Production. Fisk will oversee LA production and global project management. Fisk initially joined FuseFX in February 2019, after serving as Vice President of Production at Deluxe Animation Studios with a broad range of credits spanning animation and visual effects.
Johnny Fisk has over two decades of experience including a wide variety of production management and artistic roles. This has given him unique experience-based perspectives and solutions for his clients. Fisk has worked in multiple facets of entertainment, including Video Games, Visual Effects, 3D Conversion, and Animation. His clientele includes Disney, Sony, Microsoft, Universal, WB, Amblin, DreamWorks, and Fox.
We're excited to have Johnny on board and look forward to his contributions to the organization as we continue to grow and lead the industry forward.
See Johnny's list of credits >>
About FuseFX:
FuseFX is an award-winning visual effects studio providing visual effects services for episodic television, feature films, commercials, and VR productions. Founded in 2006, by David Altenau (CEO), and Co-Founders Tim Jacobsen (CDO) and Jason Fotter (CTO). The company employs 300+ personnel across three studio locations: our flagship office in Los Angeles, New York City, and Vancouver. For more information about FuseFX's studio, visit http://www.FuseFX.com.
More
04/24/2023

Fuse's Finer Details: Art Codron

12/23/2019

FuseFX Doggy Portraits 2019

11/21/2019

Photos: FuseFX NY Quarterlies (November 2019)