Fuse's Finer Details: Art Codron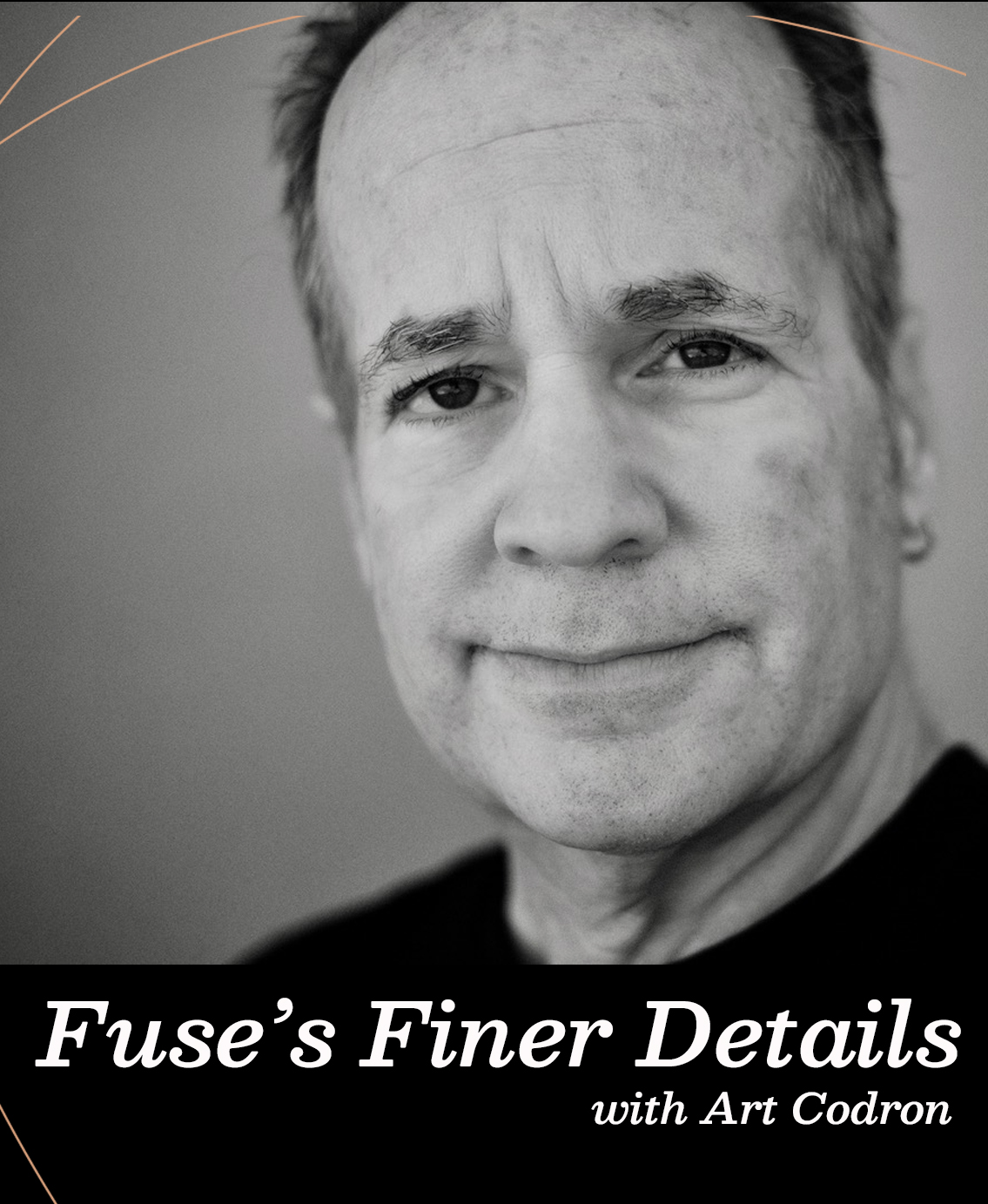 A special conversation with an eight-time nominee and three-time Emmy Award winner Art Codron.  
Art's latest projects include Outer Banks Season 3 and Hunters season 2.
Let's get to know you a little, Art; tell us about your background. How did all start for you in VFX? 
I began in editorial in low-budget features as an assistant editor. I also did some work as an ADR and dialogue editor. You learn on the job and move up fast. It was a great education as to the process. A friend called me to see if I could cover for someone who would be out for a few weeks in the editorial department at Dreamquest Images, a big "optical house" at the time. I thought, "Sure, I can write up an optical count sheet... how hard could it be?" Well, I was in for a rude awakening! It turns out I didn't know much about opticals (VFX). 
Nevertheless, I sunk my teeth into things and learned as much as possible; the few weeks turned into six months. I then parlayed that experience into a position as a VFX editor during season 6 of Star Trek The Next Generation. Two years later, I was asked to join the VFX department on the Star Trek Voyager pilot, and the rest is history.     
You have won three Emmys, which is incredible, and have been nominated eight times! That's something you must be really proud of in your career. Talk us through the projects you were nominated for and what were the sequences and shows that earned you those Emmy wins. 
I was nominated one year on the CBS show Ghost Whisperer, but the rest of the noms and wins were on the Star Trek franchise shows Voyager, Enterprise, and DS9. The first big win was for a borg queen sequence where she was just her head. It was very cutting-edge for the time. Another one that really stood out was the gigantic Enterprise pilot with all kinds of VFX and some epic space sequences.    
Was it as special as winning your third Emmy as it was the very first one? 
It is always special to be honored by your peers, but something about the first one to me was extra special.     
You were on the ground floor of some of the most revered Star Trek series. I imagine it comes up a lot, given the rabid audience. Did you go in as a Trekkie? Or did you learn to appreciate it along the way? Any special memory of your time on those series that you enjoy sharing?  
I came in as the farthest thing from a Star Trek person as you can be. While I enjoyed the original series since I was a kid, I looked at it as fun nostalgic television, much like I looked at Batman, Hogan's Heroes, and The Wild, Wild West. It was just another campy tv show I watched on re-runs. Despite being on for five seasons, I had minimal awareness of The Next Generation when I started. Also, I had trouble getting used to the bald British guy playing the Captain! It seemed so odd to me, having grown up on the macho larger-than-life Captain Kirk. However, I appreciated the show's writing and felt proud to be associated with quality television. I have always been amazed at the passion and enthusiasm of "Trekkies."     
What project are you most proud of while at FuseFX?  
I think the second Annabelle feature we did, Annabelle Comes Home, is the project I am most proud of. It had a lot of creative problem-solving from pre-production through delivery. Production was especially grueling. In shows like this, we become immersed and invested in the end product that winds up on the screen. It was also my first project at Fuse that relied heavily on one of our other offices (NY). Pulling off the show with much of the team across the country was a new and challenging task. Little did I know then that it would be a way we would wind up working during the pandemic and beyond.      
Outer Banks (S3 B&As): VFX Supervisor Art Codron

This is a high stake, high-stress career; what makes you get up in the morning excited about your day-to-day?
Seeing top-notch VFX shots that we did as a team being enthusiastically received by clients.       
What is your role in helping artists along in their careers?
I always try and be as supportive as I can. An especially rewarding part of my job is seeing artists progress in their abilities and advance in their careers. Many artists I have worked with have moved on to be comp supes and Supervisors. I am always here for advice and guidance if I can help.       
What would be career advice for those who want to pursue this crazy world of VFX?
My advice would be to take as many art classes as possible. That holds true for any department, not just VFX. It doesn't have to be anything uber-specific, either. Painting, drawing, photography, and art history. Be creative. Flex the right side of the brain as much as possible. Also, be prepared to work hard. As we know, the hours can be long and the stress level high. Finally, be a sponge… listen to people. Absorb information.   
When you look back, what are some of the projects you most look back on fondly? And why?  
In my pre-Fuse days, I did a show called Outsourced for NBC. It lasted just one season and was a workplace comedy that took place in India. It was chock full of VFX, some of which were complex set extensions, motion control shots, fluid sims, etc. It was all in the name of comedy—none of the violent things we usually do in VFX. Instead of blowing a guy's head off, I would have to hit a guy in the n*ts with a water balloon. I am certainly not a prude when it comes to violence, but it was refreshing doing things that were funny for a whole season. The one thing that really stands out was the last day of shooting on set... the final shot of the series ended with the entire cast and crew breaking out into a spontaneous Indian raga. It was the most spontaneous and fun thing I have ever been a part of on set.      
Which project did you learn the most from? 
Star Trek Voyager would be the one. It really got me immersed in the world of VFX.   
What's your ideal project?
A period piece centered around baseball.   
One word to describe yourself:
Resourceful 
One word to describe FuseFX:
Focus    
One word that makes you happy:
Slate : )  
Thank you for your time, Art. We're lucky to have you at FuseFX and the larger Pitch Black Company team. We're excited about your future projects here at FuseFX.

---
About Art Codron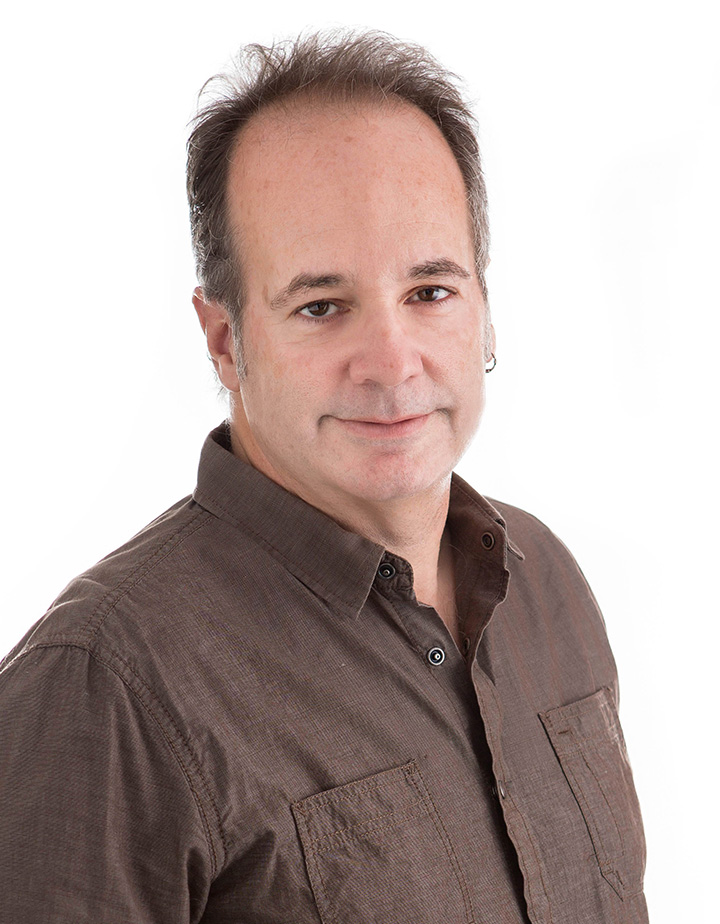 Art Codron is a three-time Emmy Award winner who joined the FuseFX team in 2014. Art has worked on a wide array of projects, including Ozark, Prison Break, 13 Reasons Why, Bones, and the supernatural thriller Anabelle & Annabelle: Comes Home. 
A Los Angeles native, Art began his career as an editor and gained his first experience in visual effects at Paramount Pictures on Star Trek: Voyager. He also worked on Star Trek: The Next Generation as a Visual Effects Editor and earned his first credit as Visual Effects Supervisor on Voyager. While at Paramount, he was also a Visual Effects Supervisor on Star Trek: Enterprise. His background includes four years at ABC Television, where his credits included Ghost Whisperer, and three years at Pixomondo Burbank, where he supervised effects for such shows as Outsourced, The Mindy Project, Exit Strategy, Go On, and Perception.   
Art earned his three Emmy Awards for Star Trek: Voyager and Enterprise and has been nominated for five additional Emmys.     
---
About the interviewer:
Oscar Negroni is the Marketing Director for FuseFX, overseeing the marketing strategy, messaging, and positioning for the FuseFX brand. He has over 15 years of experience as a digital marketer & content strategist for the private sector, start-ups, NPOs, and large-scale events. With a B.F.A. degree in film & television production from NYU's Tisch School of the Arts, Oscar's passion for all facets of production and his keen insight into market and audience trends make him a leader in the space.
"I put a lot of my energy into placing the artists up front and center, giving our clients some insights into our amazing staff who do the incredible work at FuseFX. I hope it inspires students to see a path and excites future talent to join us on our journey."
More
10/17/2019

VFX Supervisor, Wayne England Joins FuseFX

04/08/2021

FuseFX Acquires Australia-based Rising Sun Pictures

04/22/2022

FuseFX & Sony work together to bring Kilian's Game to life!