EMMY® Nominated 'The Orville', 'Deadwood,' and More Series' VFX Pros Reveal Secrets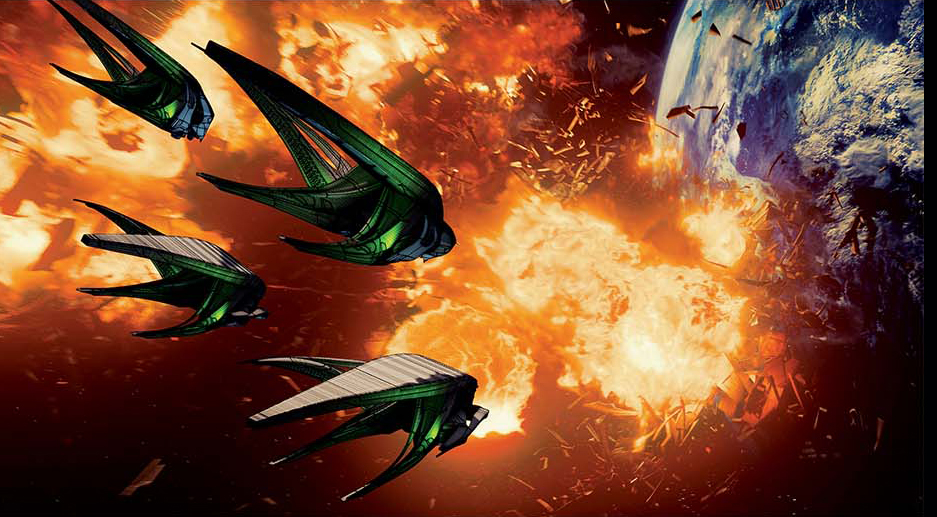 The Orville' and Deadwood' VFX Pros Reveal Secrets to Creating Fiery Galactic Battles and the Black Hills of South Dakota.
FuseFX received two nominations, Outstanding Visual Effects for The Orville and Outstanding Visual Effects in a Supporting Role for Deadwood The Movie.
Here are some excerpts from The Hollywood Reporter Article: 
Tommy Tran, VFX supervisor at FuseFX, shares some trade secrets. "The debris and fire were one of the hardest assets to get right, and the lighting that comes with the fire," Tran explains. "The ships are extremely large — hundreds of meters across. The scale breaks if you don't use the right math and figure out the size of the ships to engulf in a fireball." Tran adds that the team also wrote some new software to create debris and fire that could be implemented across multiple shots in the climactic sequence.
---
Eric Hayden, VFX Supervisor for Deadwood The Movie, take us behind the curtain. "The main challenge was to create the environment that honored what was done for the show more than a decade ago and also shows the passage of time," says VFX supervisor Eric Hayden of FuseFX. "We completed the environment to make it look like it was filmed in the Black Hills of South Dakota" by adding CG mountains and trees as well as set extensions on some of the town's buildings, including the hotel.
Read the Full Hollywood Reporter Article Here! 
About FuseFX:
FuseFX is an award-winning visual effects studio providing visual effects services for episodic television, feature films, commercials, and VR productions. Founded in 2006, by David Altenau (CEO), and Co-Founders Tim Jacobsen (CDO) and Jason Fotter (CTO). The company employs 300+ personnel across three studio locations: our flagship office in Los Angeles, New York City, and Vancouver. For more information about FuseFX's studio visit http://www.FuseFX.com
Spread the word:
FuseFX nominated for Outstanding Visual Effects for The Orville and Outstanding Visual Effects in a Supporting Role for Deadwood The Movie @TheOrville @DeadwoodHBO #FuseFX #Emmys #VisualEffects #VFX
Follow FuseFX:
https://www.facebook.com/fusefx
https://www.twitter.com/fusefx
https://www.instagram.com/fusefxinc
http://www.youtube.com/fusefx
More
01/16/2020

FuseFX Receives Four Producer Guild Award Nominations

06/21/2019

Summer Intern Project - 2019

10/28/2019

Photos: 2019 FuseFX Halloween Bake-Off