Rosco and FuseFX provides virtual production tech for Max's 'Full Circle' (press release)
The RDX LAB System™ has transformed filmmaking for director, Steven Soderbergh, who was the first to deploy the new technology that allows near-instant changes to live action backdrops
STAMFORD, Conn. - Rosco, a global leader in lighting and backdrop technologies for the live entertainment and film and television industries, is thrilled to announce the deployment of the RDX LAB™️ System with Software by FuseFX on Max's new Original limited series, Full Circle, the first ever production to use the cutting-edge virtual production technology. Designed to equip filmmakers with greater ease and efficiency when working with an LED volume, Director and DoP Steven Soderbergh chose the RDX System to set the scene and capture the intensity of the New York crime drama.
Having made its official debut at the 2023 Cine Gear LA Expo last month, the RDX System combines FuseFX's VFX software with Rosco's extensive digital content library to give cinematographers more choice on set, granting access to high-resolution cinematic backdrops that can be adjusted and displayed in real time on any LED volume. Full Circle was the first production to deploy the RDX System and harness the ability to manipulate background imagery instantly, all through a simple-to-use app. With the touch of a finger, the system allows any filmmaker to change the environment from day to night or modify the weather by adding rain or fog.
Soderbergh comments on how the system complements the way he works as a filmmaker, "It's changed the way that I think about conceptualising scenes and story. That's the way technology is supposed to work. It's supposed to unleash your imagination as opposed to scaling down your ideas to what's possible at that moment in time. I'm thinking about doing things now that I wouldn't have thought about doing before. Now, we're really in a space where you have the freedom to imagine things. My horizons have expanded just due to technology like this. I can move at the speed that I want to move and do things visually I've never been able to do before."
"The RDX System has opened up the world of video walls as lighting for me. No other solution I've seen on a production has come close to how seamless, interactive and cost-effective this is," notes Derek Gross, Gaffer on Full Circle, "The ability to bring in VFX on a separate layer was massively beneficial – not just for me, but for all the creatives on set and the writer's room. The RDX System has expanded the possibilities of what can be done."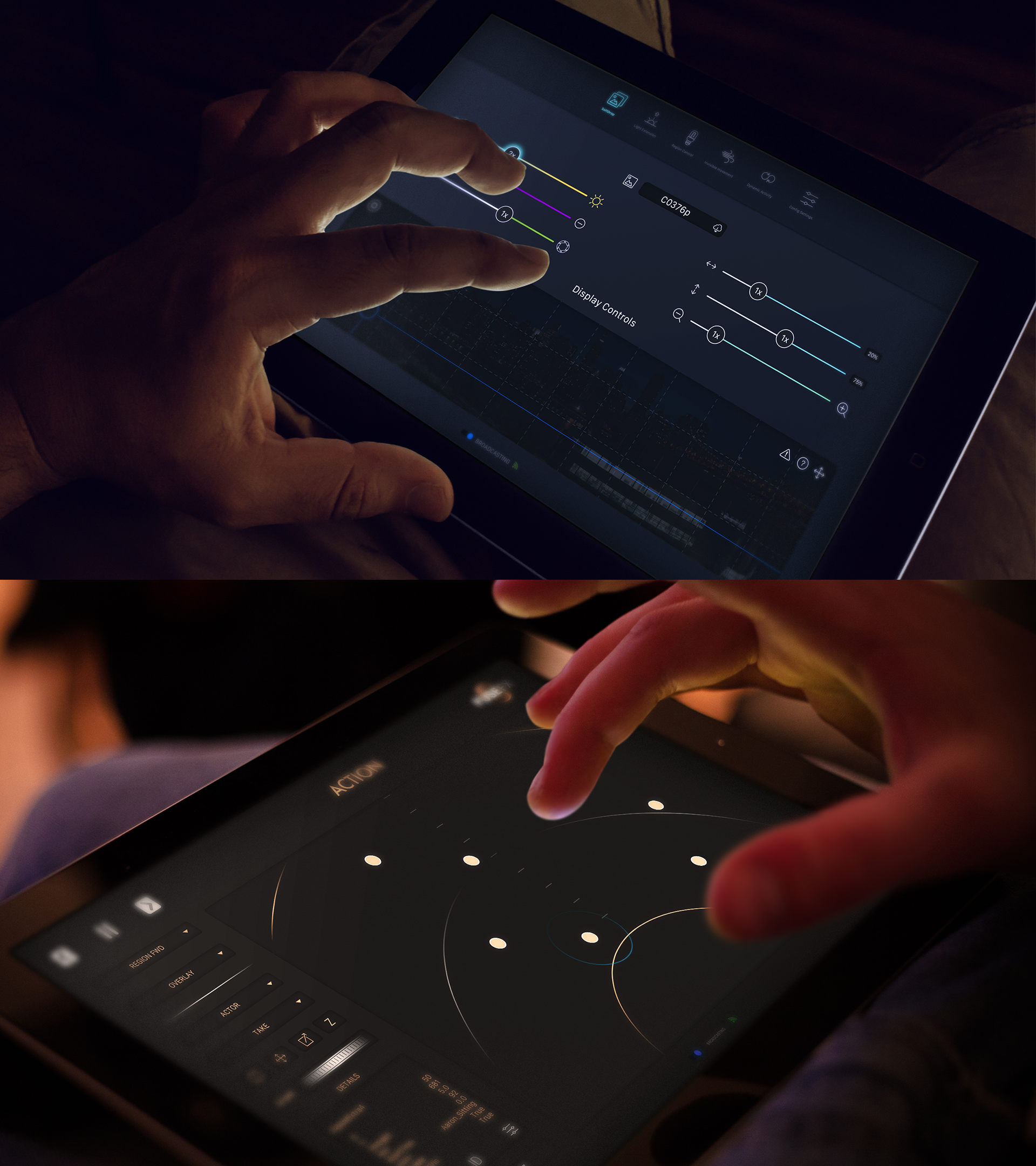 The backdrop images seen on Full Circle were displayed on a massive 180-foot flat LED wall and required a purpose-built system that could support a virtual set of such magnitude. Experts at Carstage and Visual Alchemy supported the RDX System and enabled the near instant display and scale-up of pixel perfect images onto the LED screen. They found that the RDX System significantly reduced the time and cost typically associated with constructing environments in pre-production. Additionally, it saved time during postproduction and eliminated the need for a green screen, giving filmmakers the ability to see the imagery in real time.
"We strive to deliver products that empower filmmakers with the creative control to do their best work," said Lauren Proud, VP of Marketing & Digital Experience at Rosco. "The deployment of the RDX System on Full Circle is the latest example of this, and we're thrilled to have received such positive feedback from Steven Soderbergh and the rest of the crew on the system's ease of use. We look forward to seeing how more creatives will leverage virtual production technology inside of LED volumes now that a more affordable and efficient option is available."
About FuseFX
FuseFX is an award-winning Visual Effects Studio that provides visual effects services for feature films, streaming, episodics, commercials, and Virtual Productions. Established in 2006, its current flagship studio is in Los Angeles, CA, with locations in New York City, Vancouver, BC., and Atlanta. FuseFX is renowned for delivering excellence in collaboration with the most notable studios, productions, and filmmakers worldwide. The company has received many accolades, including Emmys, VES, HPA, and Webby Awards. FuseFX is a Pitch Black Company. For more information, visit http://www.fusefx.com.
The Pitch Black Company is a portfolio company of investment funds managed by EagleTree Capital, a New York City-based private equity firm. For more information, visit http://www.pitchblackcompany.com.
About Rosco
Rosco has been providing comprehensive solutions for the Film, Television and Broadcast industries since 1910. Headquartered in Stamford, CT, the company offers a wide range of lighting & backdrop solutions that are trusted by filmmakers around the world. With a commitment to quality, innovation, and customer service, Rosco maintains fully staffed businesses in the United States, France, Canada, Spain and the U.K.
More
03/23/2022

The Fuse Group Announces New CEO Sébastien Bergeron 

11/21/2019

Photos: FuseFX LA Quarterlies (November 2019)

12/12/2022

Vancouver Holiday Party 2022