Photos: FuseFX LA Quarterlies (November 2019)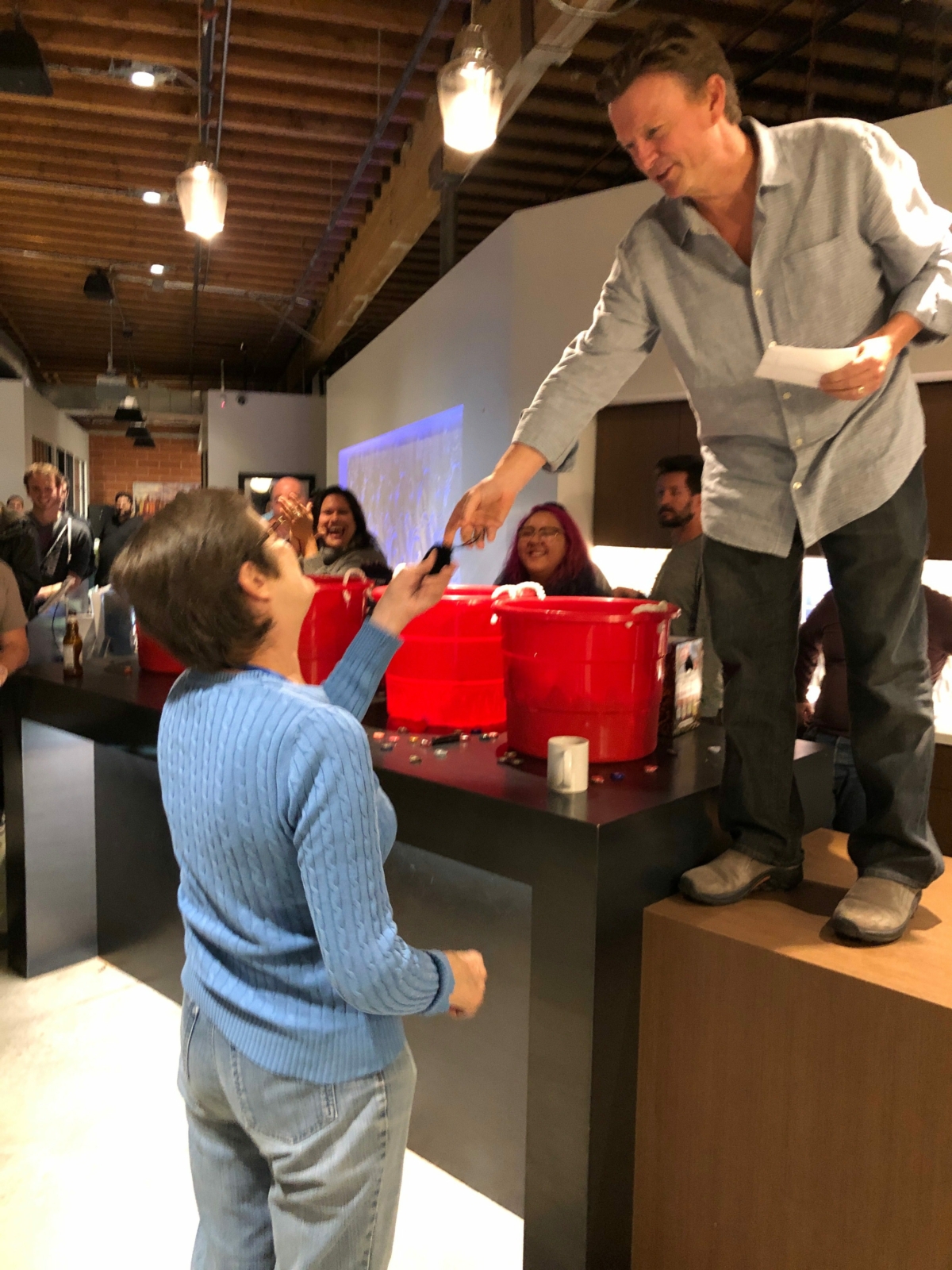 FuseFX LA Quarterlies (November 2019) was a celebration with delicious food which consisted of Deep Fried Turkey, Honey Glazed Ham, Mashed Potatoes, Apple/Asparagus Stuffing, Green Beans with Portobello Mushrooms, Fresh Cranberry Salad, Cauliflower steaks and gravy and of course beers for one's delight. This was followed by the honoring of our monthly MVP's that included our sweet Maria, and of course we screened the amazing work from the quarter.
Our MVP Winners were as follows:
Congrats to you all for making our amazing team even better!
About FuseFX:
FuseFX is an award-winning visual effects studio providing visual effects services for episodic television, feature films, commercials, and VR productions. Founded in 2006, by David Altenau (CEO), and Co-Founders Tim Jacobsen (CDO) and Jason Fotter (CTO). The company employs 300+ personnel across three studio locations: our flagship office in Los Angeles, New York City, and Vancouver. For more information about FuseFX's studio, visit http://www.FuseFX.com.
More
06/05/2019

Emmy Magazine: Cause and Effects

06/12/2020

Lighting the Fuse - Penny Dreadful: City of Angels

12/19/2019

FuseFX LA Holiday Party 2019