FuseFX Names Jim Rygiel Executive Visual Effects Supervisor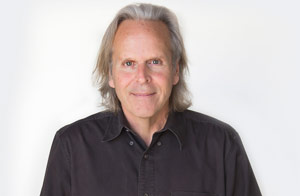 Jim Rygiel, Three-Time Academy Award-Winning Industry Pioneer, Joins FuseFX Senior Leadership Team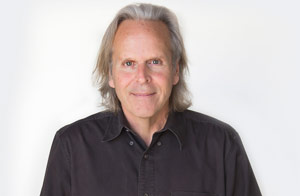 Jim Rygiel is a three-time Academy Award-winning visual effects supervisor who has been a leader in visual effects for many years. Winning multiple Oscars, he has supervised a wide range of tentpole features, including "The Lord of the Rings" trilogy, "Godzilla," "Spiderman (2011)," and "Night at the Museum", among others. Prior to his tenure as an independent supervisor, he helped found Boss Films Digital, one of the original and iconic visual effects facilities in Los Angeles.
"We are incredibly excited to have Jim join our team," said David Altenau, founder and CEO of FuseFX. "He's a legend in this industry and adds an elite level of expertise and experience to our growing studio. His leadership of our supervision team will complement the depth of our existing talent and allow us to expand our role in providing the best visual effects for episodic television, feature films and beyond."
Rygiel added, "I have worked with many high-end facilities and the FuseFX team is on par and in some cases exceeds the pipelines and creative environments of the larger post houses. I'm thrilled to play a part in the future of this dynamic company."
Rygiel is a member of the Academy of Motion Picture Arts and Sciences, the Directors Guild of America, the Academy of Television Arts and Sciences, the British Academy of Film and Television Arts, and others.
Follow FuseFX:
https://fusefx.com
https://www.facebook.com/fusefx
https://www.twitter.com/fusefx
https://www.instagram.com/fusefxinc
Media Contacts:
Oscar Negroni
Marketing Manager
FuseFX
oscarnegroni@fusefx.com
About FuseFX
FuseFX is an award-winning Visual Effects Studio providing visual effects services for episodic television, feature films, commercials, and VR productions. Founded in 2006, the company employs 300+ personnel across three studio locations: our flagship office in Los Angeles, CA, New York City, and Vancouver, BC.
More
06/19/2019

Veronica Mars Returns to Hulu with VFX Provided by FuseFX

03/30/2016

"The Magicians" in Post Magazine

12/20/2022

FuseFX LA Holiday Party (2022)