Jason Piccioni Joins FuseFX as Visual Effects Supervisor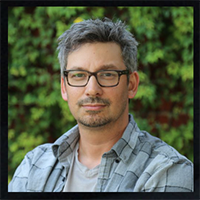 Monday, October 3rd, 2011 – PRESS RELEASE
FuseFX, Inc.,  a Los Angeles based visual effects company, continued it's pattern of steady growth and added another full-time supervisor in its ranks.
Jason Piccioni comes to FuseFX after a number of years working as an independent supervisor on such films as The Dukes of Hazzard, The Lake House, The Astronaut Farmer, and last year's visual effects-driven martial arts fantasy, The Warrior's Way.
Piccioni is repped by Claire Best & Associates.
FuseFX is emerging as one of the key players in VFX for television production, as well as ongoing work on small feature film productions.  The company now consistently has anywhere from 10 to 15 active television shows in production at any one time, as well as various commercials and small feature film projects.  As of February 2011, FuseFX has about 20 permanent employees with 5 to 10 contract employees working as needed, for a total staff of around 25 people.
Some of the current and recent productions FuseFX has provided Visual Effects include:
American Horror Story (FX)
Alphas (SyFy)
Hell On Wheels (AMC)
Luck (HBO)
Criminal Minds (CBS)
Glee (Fox)
Breakout Kings
Falling Skies
The Good Wife
Hung
The Babymakers
Sinister
Faster
Seven Days in Utopia
Follow FuseFX:
https://fusefx.com
https://www.facebook.com/fusefx
https://www.twitter.com/fusefx
https://www.instagram.com/fusefxinc
Media Contacts:
Oscar Negroni
Marketing Manager
FuseFX
oscarnegroni@fusefx.com
About FuseFX
FuseFX is an award-winning Visual Effects Studio providing visual effects services for episodic television, feature films, commercials, and VR productions. Founded in 2006, the company employs 300+ personnel across three studio locations: our flagship office in Los Angeles, CA, New York City, and Vancouver, BC.
More
04/08/2021

FuseFX Acquires Australia-based Rising Sun Pictures

03/20/2014

Full-CG Shots Help Tell the Story in Last Resort

06/12/2020

Lighting the Fuse - Penny Dreadful: City of Angels