Lighting the Fuse - Penny Dreadful: City of Angels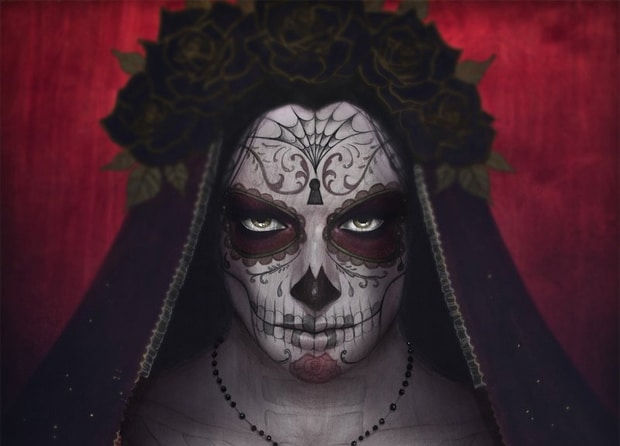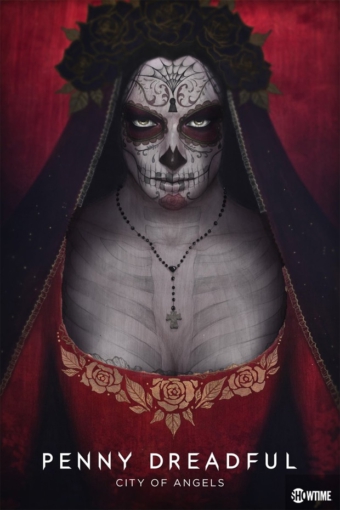 Penny Dreadful: City of Angels walks a fine line between realism and the supernatural. The spinoff series trades Gothic horror of its predecessor for more of a noir aesthetic.
City of Angels takes place nearly 40 years after the original series, in 1938, and as such trades in the gothic horror of its predecessor for a more Chandler-esque film noir aesthetic, infused with traditional Mexican-American folklore. This period coincides with the so-called Golden Age of Hollywood. But Los Angeles was also a cauldron of simmering racial tensions between white residents and the local Mexican-American population, augmented by an influx of German immigrants just as Adolf Hitler's Third Reich was reaching the apex of its power.
The period details of Los Angeles, right down to the racial tensions surrounding the construction of the 110 freeway and the demographics of the various local neighborhoods. That accuracy was a top priority in designing the look and feel of the series, according to VFX supervisor John Heller.
"We relied on a lot of historical footage of what downtown LA looked like at the time," he told Ars. "We did months and months of research for accuracy, even changing the topography of where we shot to reflect how things were laid out." For one major scene later in the season, they had to replace most of present-day Broadway in downtown Los Angeles, adding trolley cars and recreating buildings as they would have appeared in the late 1930s.
The biggest challenge, according to Heller, was maintaining that delicate balance between the realistic and other-worldly aspects of the show, since Logan was adamant that he didn't want the series to veer too much into science fiction. The 1973 film The Exorcist proved a handy reference point. "There are things that happen in The Exorcist that are very supernatural, but we recognize that maybe there's a world in which these things do happen," said Heller. "There's a subtlety to it. We had to keep things grounded, yet still, be able to occasionally shock audiences"—especially in the later episodes.
Read the full article on Ars Technica >>
---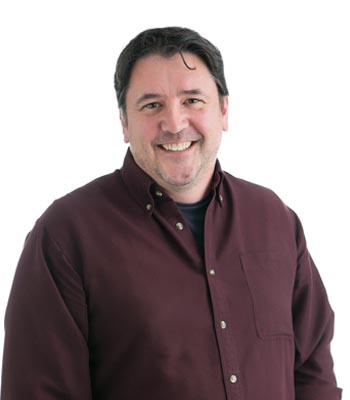 About John Heller:

John Heller joined FuseFX as Visual Effects Supervisor in 2015, bringing over 20 years of experience in the industry and a strong history in Feature Film work. John's career in the visual arts began in professional photography, where he was introduced to the burgeoning world of digital imaging, building a foundation that translated directly to his career in Visual Effects.
During his career, John has contributed work to over 50 feature films and 240 episodes for broadcast and premium streaming clients; his latest work includes Penny Dreadful for Showtime, The Outsider, True Detective, and Showtime Lakers Pilot for HBO. Other clients include Netflix, Apple, Amazon, Marvel, Hulu, Sony, CBS, and ABC. Jon's previous film credits include Big Miracle, Percy Jackson & The Olympians: The Lightning Thief, and The Bourne Legacy.
Job number one is putting the very best work on the screen, which requires a high level of artistry and technical knowledge. While this comes first, John has a closely held philosophy that "building strong personal relationships is at the heart of everything we do." Open communication, transparency, and good nature is key to developing enduring confidence and trust. This extends to the entire team in all phases of production from his extensive experience as an On-Set Supervisor to his relationships with clients and artists through post and final delivery.
John remains focused on new tech and creative trends, which ensures Fuse's ability to offer cutting edge solutions to our clientele. He plays a key role in Fuse's VR department, which broadens our presence in a growing arena while adding exciting new tools to traditional workflows. John's passion for photography continues with the development of custom camera systems furthering Fuse's ability to offer additional key production services.
In a previous life, John spent years touring across the world as a bass player and now enjoys tinkering on the guitar and spending time with his amazing daughters every chance he gets, usually somewhere in the ocean waters of southern California.
More
06/07/2022

The Fuse Group acquires Madrid-based El Ranchito

05/20/2010

FuseFX Gets Animated with Scooby-Doo! Curse of the Lake Monster

10/03/2022

FuseFX Atlanta Celebrates 'She-Hulk' Wrap!