FuseFX – Best Visual Effects in television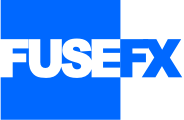 FuseFX is an award-winning visual effects studio that provides visual effects services for film, television, commercials, games, and special venues.
FuseFX has the Best Visual Effects, the Best Visual Effects visual effects in television and is one of the Best places to work.
FuseFX has emerged as a leader in Visual Effects for episodic television, as well as increasing work on commercials and feature film productions. FuseFX has over 100 employees at their flagship office in Los Angeles, along with offices in New York City and Vancouver, Canada.
FuseFX has developed a proprietary, highly efficient pipeline. This process differentiates the company from others in the business and allows for better quality control, faster turn around of shots, allows the artists to focus on the creativity of visual effects. The company has assembled a highly experienced team of artists, supervisors, and producers with a broad range of experience in all aspects of Visual Effects. The quality of the staff also differentiates FuseFX from its competitors.
Today, FuseFX's three locations have over 30 television shows in production simultaneously, while also servicing various commercial and feature film projects. The company has exclusively provided Visual Effects for all the major studios, and on such productions as American Horror Story, Marvel's Agents of S.H.I.E.L.D., Criminal Minds, Sons of Anarchy, Bones, Mad Men, TURN, The Blacklist, The Magicians, and many others.
FuseFX was founded by David Altenau in 2006 and initially provided visual effects for a few network episodic productions. In 2008, Tim Jacobsen and Jason Fotter joined the company as partners and contributed to significant expansion, opening new offices in Burbank, and adding infrastructure and personnel to service multiple major episodic television programs as well as feature films and commercials. In 2014, FuseFX opened new offices in New York and Vancouver to service local clients in those markets, bringing on board Greg Anderson and Jason Dowdeswell, respectively to head those operations and build teams dedicated to FuseFX's mission to provide stellar visual effects.
As a philosophy, the principals at FuseFX believe that Visual Effects offer an amazing ability to go beyond the limits of what practical production can accomplish. We strive to work with our clients to create a vision and story that could not otherwise be accomplished without the tools and talents FuseFX offers.
Follow FuseFX:
https://fusefx.com
https://www.facebook.com/fusefx
https://www.twitter.com/fusefx
https://www.instagram.com/fusefxinc
Media Contacts:
Oscar Negroni
Marketing Manager
FuseFX
oscarnegroni@fusefx.com
About FuseFX
FuseFX is an award-winning Visual Effects Studio providing visual effects services for episodic television, feature films, commercials, and VR productions. Founded in 2006, the company employs 300+ personnel across three studio locations: our flagship office in Los Angeles, CA, New York City, and Vancouver, BC.