CG Spectrum Interview with FuseFX's Jason Gottlieb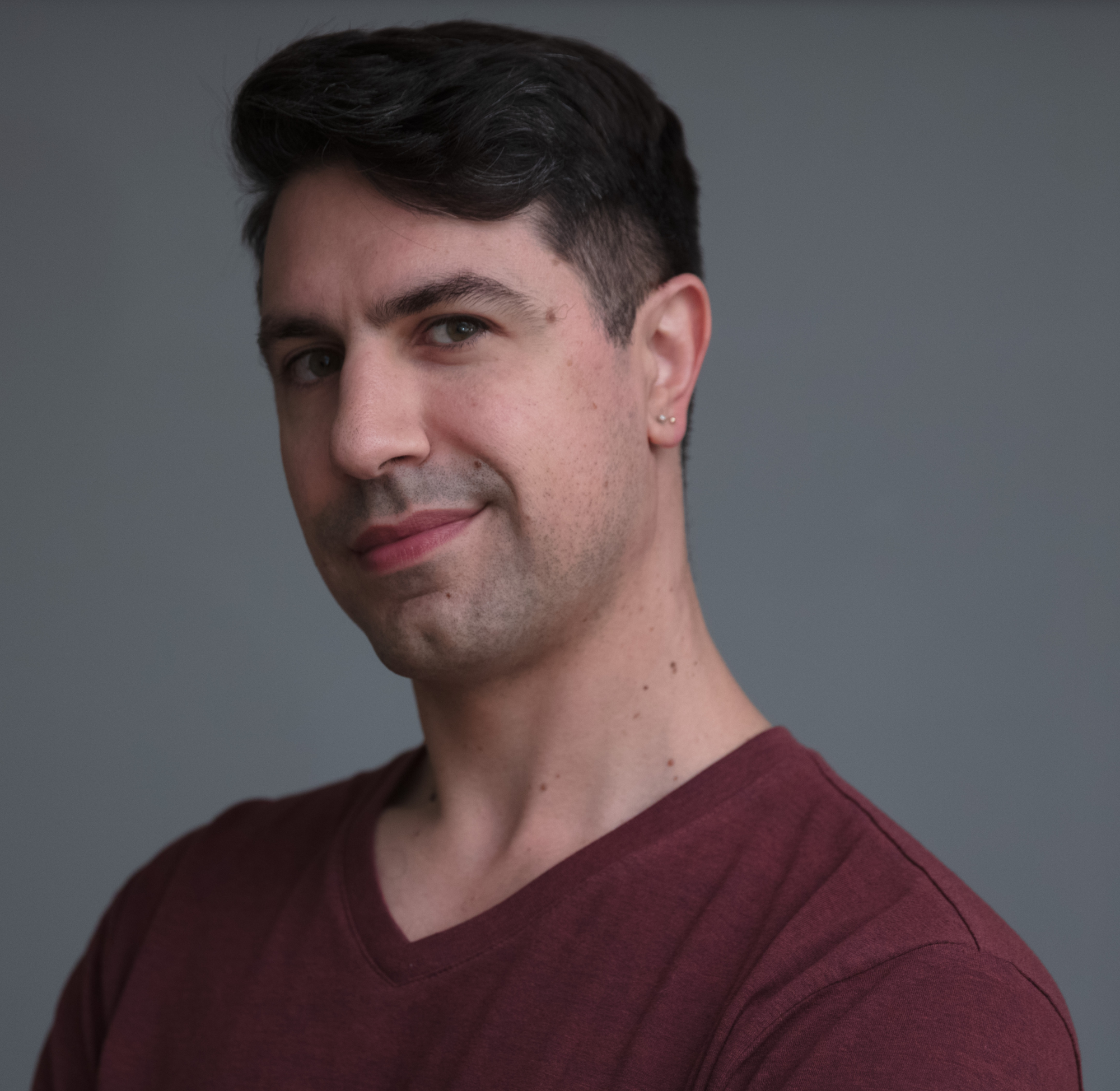 CG Spectrum Mentor and FuseFX VFX Supervisor Jason Gottlieb (The Morning Show, 9-1-1: Lone Star, Julia) will attend the 2023 Film and Media Exchange (FXM) conference on April 25 to participate in a panel discussing "Breaking Boundaries in VFX Education: Expanding Horizons through Online Learning. (Currently Sold Out!)" 
Jason and his fellow panelists—Jahirul Amin, Pedro Andrade, and Jasmine Katatikarn—will explore the benefits of an online, and continued education, regardless of a person's skill level and its importance in the entertainment industry, where technology continues to advance exponentially. 
An advocate of both online and ongoing learning, Jason has inspired and encouraged countless students of all skill levels, mentoring the online VFX Compositing Course at CG Spectrum for the past six years and spending time as a trainer and mentor for FuseFX's Junior Compositor Apprenticeship Program. Many of Jason's graduates have gone on to enjoy successful industry careers at studios around the world!
When he's not teaching or learning new skills himself, Jason is busy working on creative content at FuseFX. Over the past six and a half years, worked on and/or supervised over 80 projects, with countless show episodes, five feature films, two title sequences, and two TV promos. During that time, he's also been nominated for a VES and an HPA award.
We had the opportunity to catch up with Jason and chat about his thoughts on continued learning, and we gained some valuable advice from him on how to make the most of having an experienced artist as your mentor!
Hi Jason! Why is continued learning (no matter your skill level) so important in the film and games industry?
Whether it's in pursuing efficiency, greater realism, addressing client notes more efficiently, or figuring out how to create a desired look/effect, people are always coming up with new working methods. 
This regularly manifests itself with software and hardware updates and, every few years, leads to entirely new workflows. In the last twenty years alone, we've seen television resolutions move from NTSC and PAL formats to HD (720p/1080i/1080p), then to 2K, and now some televisions can support up to 8K. An even more recent example within visual effects is the proliferation of large LED volume stages running real-time rendering engines (which is happening in productions right now). 
Part of the job as an artist is to always be learning; otherwise, you may find yourself falling behind, which could eventually lead to finding yourself without a job. It doesn't matter what your role is, there's always something new to learn, and you will need to be able to adapt if you want to remain relevant. For example, how many people used to be employed at Disney Animation in the Ink and Paint Department? Even though there are still traditionally animated projects, the Ink and Paint Department no longer uses actual ink and paint because everything is now digital.  
You've contributed to FuseFX's Junior Compositor Apprenticeship Program and mentored the Nuke Compositing Course at CG Spectrum for the past six years—what drives you to teach others?
My biggest motivation is helping others to achieve their professional and artistic goals. I needed help when I was starting out, just like everyone else, and I'm happy to pass on the knowledge that others have helped me gain to the next generation of artists. 
In addition to feeling good when I see a concept 'click' with a student/junior artist, we obviously work in a highly collaborative field where we all rely on each other, whether within the same department or interdepartmentally. If I can help teach artists to work smarter, faster, or better, and then they end up working on my show in the future, it's a win-win. 
How can students make the most of their time learning with an industry mentor? 
Some general tips:
Ask questions.

Submit WIPs (work in progress) often rather than waiting until your work looks polished before asking for feedback. Your mentor is here to help you! You may find that there's a different/faster/easier way to accomplish what you're working on and save some time.

Ask for help when you're stuck, especially if you've already consulted your lessons multiple times and searched Google.

Ask even more questions.

Allocate an adequate amount of time to complete your work. It will take longer than you think it will. You will also get notes to improve your shots from your mentor, so try to submit your work with enough time to receive feedback and still have time to hit the notes before the next lesson.
If learning should be ongoing, are there ways to determine when you're ready to take the next step in your career?
It depends on the individual and what their current goals are. As a compositing mentor, I'll use compositing as an example. As a compositor, you'll first need to get good with the basics. Then you will start working on more difficult shots, which inevitably leads you to learn a bit about 3D workflows. You may then find yourself seeking knowledge about particle simulations, lighting (CG or practical), photography, Python coding, animation, etc.
Whatever you're doing, there is always something new to learn, and if you feel that you're stuck either creatively or career-wise, it's time to learn something new. It could be an entirely new software package, a new role, or it could be broadening your knowledge of a specific role. 
Last year you took on a 5-week intensive Unreal Engine course with little experience using the UI. Unreal Engine has traditionally been used for video games but is being adapted increasingly in visual effects—is it important for people to also seek knowledge outside their wheelhouse and why?
I actually had zero experience with the UI when I started Epic Games' Unreal Engine Storytelling Fellowship! I wanted to learn what it was capable of, and as UE advances it will be utilized more and more to help speed up traditional VFX workflows, pre-viz, and post-viz, in addition to being used on virtual production stages. 
It is imperative for people to seek knowledge that might be outside of their day-to-day work because, as computer technology advances, the lines between departments blur more and more. I went to film school and learned about filmmaking while concentrating on animation. I hadn't intended on working in visual effects, yet here I am, working as a VFX supervisor! 
I've used a lot of my animation knowledge to help me with compositing. Knowing 3D software packages and the time required to complete tasks allows me to communicate better with the 3D, tracking, matte painting, and effects departments because I can speak their language. I may not be able to do their roles personally anymore, but at least I understand the required process. 
Likewise, learning everything from screenwriting to physical production to many facets of post-production has helped me speak confidently to people such as directors, cinematographers, producers, etc., when I'm on set, as I understand what they are going through. If I had kept my knowledge solely inside compositing, I would lack the understanding required to help best bring everyone's creative visions come to life. 
This need to have the knowledge to utilize processes effectively led me to the Unreal Fellowship. I saw UE being used increasingly, but I had no idea what it was capable of or what the workflow was like. To stay valuable in the future, I knew that I needed to at least understand what it's good for and have a basic understanding of how it works in order to work effectively with UE artists. 
It's been less than a year since the Fellowship. I've already leveraged my new knowledge on two different shows that I was supervising, which allowed my team to realize the director's vision quickly and, more importantly, within the budget available—some of the work would have been too expensive using a traditional CG pipeline but combining our traditional pipeline with UE allowed us to get exactly what was desired. 
You and your team at FuseFX scored a 2022 VES Nomination for Outstanding Supporting Visual Effects in a Photoreal Episode for 9-1-1 Lone Star, congrats! What did you take away from this experience?
Thanks! A big takeaway from this experience is that sometimes having considerable constraints put on you can lead to some of your most impressive work, which is counterintuitive. For example, with our VES-nominated episode, we had an incredibly tight deadline where we needed to complete over 100 shots of a raging wildfire in less than two weeks.  
We gathered a large crew, and everyone put in a lot of hours to ensure the wildfire and its aftermath not only worked with the practical special effects but also looked photoreal and incredibly dangerous. Unfortunately, we didn't have the luxury of time to plan everything out, so it took a lot of communication with everyone to keep progress moving forward and shots staying consistent within sequences.
Continue your learning with CG Spectrum! 
Learn from industry experts (like Jason!) who understand the value of an ongoing education! Whether you're a beginner or more advanced, CG Spectrum's courses will provide you with specialized training and personalized feedback to ensure a learning journey tailored to your needs.
Through our industry-led curriculum, you will gain a deep understanding of the fundamentals of your study area while also being given the time and professional guidance to flesh out a strong and unique portfolio or showreel. Then, finish with the right technical, creative, and interpersonal skills you can continue building on as you progress in your career!
More
11/18/2019

VES welcomes FuseFX employees among its newest members!

04/22/2022

FuseFX & Sony work together to bring Kilian's Game to life!

07/30/2020

FuseFX Joins ACCESS:FX Promoting Diversity in Visual Effects