VFX Supervisor, Wayne England Joins FuseFX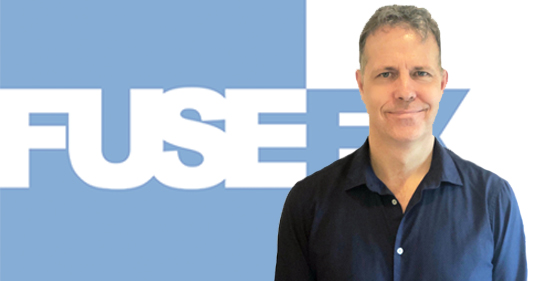 FOR IMMEDIATE RELEASE
(Los Angeles, Calif. — October 17, 2019)
FuseFX has recently brought on VFX Supervisor, Wayne England. England will be based out of the Los Angeles office.  England has multiple accolades including an Emmy, VES and Clio award. Wayne England brings with him over 25 years of VFX industry experience in episodic television, commercials, feature films, theme park installations, and real-time/VR. Before aligning with FuseFX, he was the on-set visual effects supervisor for season one of HBO's "Watchmen." Credits include "The Girl with the Dragon Tattoo," "Green Lantern," and "2012." England's CG and VFX talents and experience have led to him working in supervising roles on projects for Christopher Nolan, Martin Scorsese, Roland Emmerich, and Damon Lindelof.
We're excited to have Wayne on board and look forward to his contributions to the organization as we continue to grow and lead the industry forward.
See England's list of credits >>
About FuseFX:
FuseFX is an award-winning visual effects studio providing visual effects services for episodic television, feature films, commercials, and VR productions. Founded in 2006, by David Altenau (CEO), and Co-Founders Tim Jacobsen (CDO) and Jason Fotter (CTO). The company employs 300+ personnel across three studio locations: our flagship office in Los Angeles, New York City, and Vancouver. For more information about FuseFX's studio, visit http://www.FuseFX.com.
More
12/24/2014

A Look at the FX Industry - An Interview with FuseFX CEO, David Altenau

08/19/2021

FuseFX Bolsters Key Leadership Positions at its Atlanta Studio

03/04/2021

FuseFX-NY: New Head of 2D and 3D