FuseFX Atlanta Celebrates 'She-Hulk' Wrap!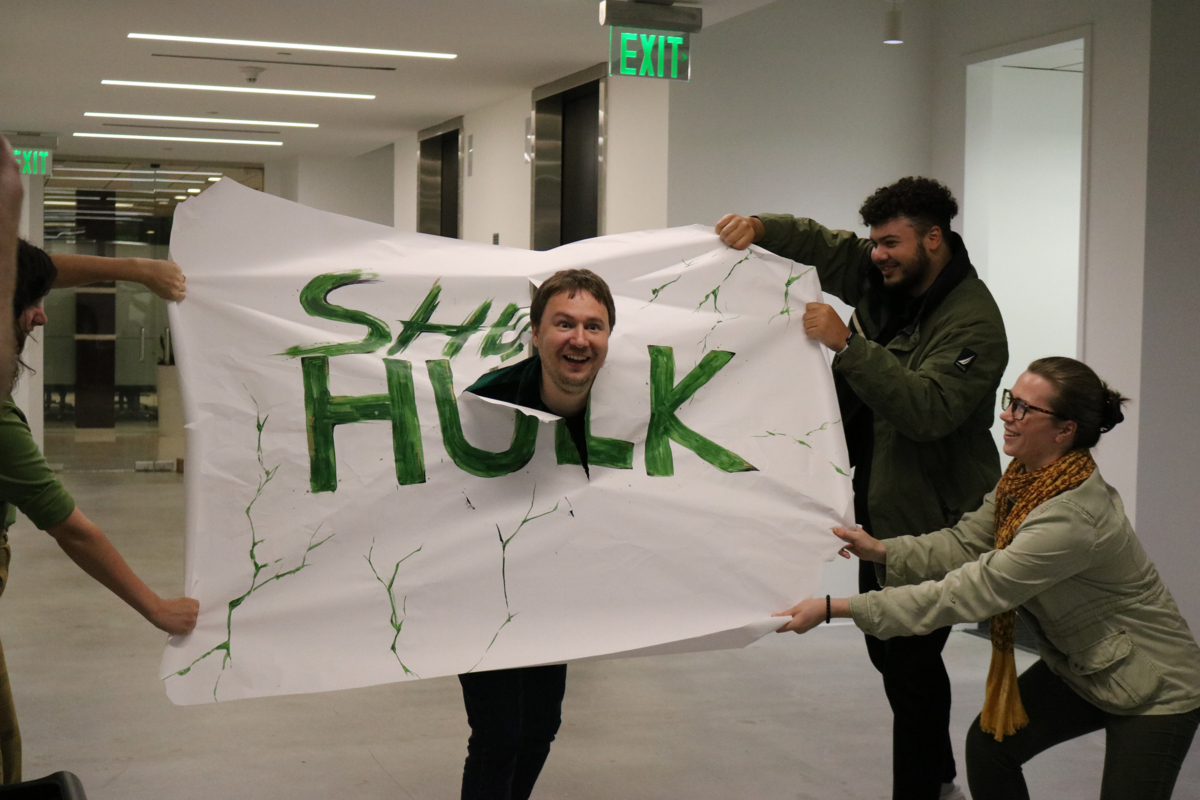 FuseFX Atlanta Celebrates 'She-Hulk' Wrap! Our FuseFX Atlanta team got mean, a little green, and crushed it in a little SMASH Pong in their celebration and wrapping of 'She-Hulk.' This team definitely knows how to celebrate their amazing work on one of the top Marvel series to date! Take a look of some of the fun festivities in our photo album below:
Check out the trailer to She-Hulk Attorney at Law, now streaming on Disney+! https://www.youtube.com/watch?v=u7JsKhI2An0
ABOUT SHE HULK ATTORNEY AT LAW: Jennifer Walters navigates the complicated life of a single, 30-something attorney who also happens to be a green 6-foot-7-inch super-powered Hulk.
She-Hulk: Attorney at Law is an American television series created by Jessica Gao for the streaming service Disney+, based on the Marvel Comics featuring the character She-Hulk. It is the eighth television series in the Marvel Cinematic Universe (MCU) produced by Marvel Studios, sharing continuity with the films of the franchise. It follows Jennifer Walters, a lawyer specializing in cases involving superhumans, who also becomes the green superhero She-Hulk. Gao serves as head writer with Kat Coiro leading the directing team.
More
04/08/2021

FuseFX Acquires Australia-based Rising Sun Pictures

09/14/2021

FuseFX Promotes Key Staff to Leadership Positions at its New York Studio

05/20/2020

FuseFX Receives Two Leo Awards Nominations