Behind the Shot w/JV Pike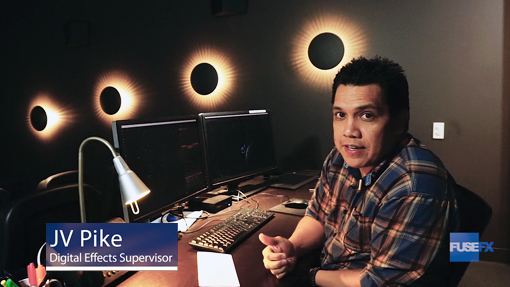 DFX Supervisor, JV Pike discusses and takes us through one of his favorite shots he's worked on from "The Orville." Get this rare behind the scenes look from an artists' perspective.
About FuseFX:
FuseFX is an award-winning visual effects studio providing visual effects services for episodic television, feature films, commercials, and VR productions. Founded in 2006, by David Altenau (CEO), and Co-Founders Tim Jacobsen (CDO) and Jason Fotter (CTO). The company employs 300+ personnel across three studio locations: our flagship office in Los Angeles, New York City, and Vancouver. For more information about FuseFX's studio, visit http://www.FuseFX.com.
More
03/18/2022

St. Patrick's Day Festivities

08/23/2019

Quarterlies August - 2019

11/18/2019

VES welcomes FuseFX employees among its newest members!