RP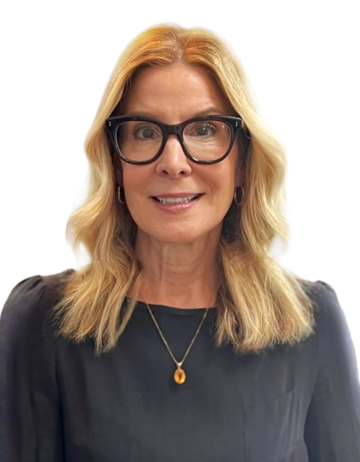 Robin
Prybil
Global Director, Strategic Partnerships
Robin Prybil has joined FuseFX as Global Director, Strategic Partnerships bringing in more than 20 years of entertainment experience of leading new business initiatives from pre-production, virtual production and post-production/VFX having worked at some of the most prestigious studios in the industry.  Robin acts as a conduit to existing relationships, strengthens ties and trust with large studios and high-level executives, and cultivates new business relationships.
Her career began at Creative Artists Agency, working on AFM contracts before being recruited to the Literary Department's Creative Group, where she pitched ideas to clients and served as a liaison to female-led production companies.
Pursuant to that, Robin served as Executive Vice-President of Production to legendary producer Robert Evans at Paramount, overseeing all aspects of development and production from inception through post and marketing on films including How to Lose a Guy in Ten Days, for which she received on-screen Associate Producer credit.
In 2003, Robin was recruited by Executive Producer Eileen Moran to join Peter Jackson's Weta Digital in New Zealand as Visual Effects Executive/Head of New Business to raise the company's profile and make their services and facilities feasible as an ongoing endeavor.  Working with Senior VFX Supervisor, Joe Letteri, Robin utilized her vast studio relationships and was instrumental in bringing in high-end productions that helped turn the company into a brand-name success story, which grew eight-fold during her tenure there.
Among the many projects she helped bring in were Jim Cameron's groundbreaking 3D film AVATAR, Fox's successful reboot of Planet of the Apes, and two films with Steven Spielberg, The Adventures of Tin-Tin and The BFG.
Given her background in virtual production, it was only natural that Robin segued into VR/AR and immersive technologies.  In 2016, Robin joined Advanced Micro Devices (AMD) as WW Director of Film and Television Partnerships, specializing in immersive platforms utilizing AMD technology.  She worked with HTC Vive, Oculus, Lenovo, Intel, and Nvidia and continues to nurture those relationships today.
In 2018, Robin formed Bullseye Media Partners as a conduit for companies seeking guidance in the business strategy of VFX and Post-Production where she consulted for illustrious firms such as Bain Capital and Goldman Sachs, among others. As Global Director, Strategic Partnerships Robin will take a wholistic approach to support the many divisions within FuseFX.
Robin is a member of the British Academy of Film and Television (BAFTA), Producers Guild of America (PGA), and Visual Effects Society (VES).