"The Walking Dead" Making Of Videos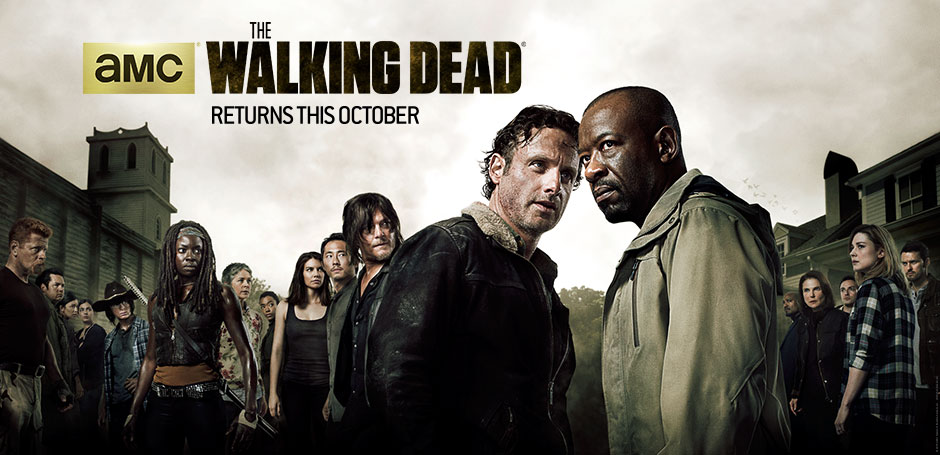 The Walking Dead returns this October! Are you excited? We can hardly contain ourselves. Lucky for us the wait is almost over. And in the meantime check out the meaty making of promo videos the production has put together highlighting what we do best here at FuseFX.
AMC's has released the Making Of promo videos for season 6 episode 14, "Twice as Far," and episode 15, "East." The videos include a few grisly VFX breakdowns - check them out! Warning: spoilers abound ahead!

Check out the video here: Inside Episode 614: The Walking Dead: Twice as Far
Check out the video here: Inside Episode 615: The Walking Dead: East
About The Walking Dead:
Based on the comic book series written by Robert Kirkman, this gritty drama portrays life in the months and years that follow a zombie apocalypse. Led by former police officer Rick Grimes, his family and a group of other survivors find themselves constantly on the move in search of a safe and secure home. But the pressure each day to stay alive sends many in the group to the deepest depths of human cruelty, and Rick discovers that the overwhelming fear of the survivors can be more deadly than the zombies walking among them.
Follow FuseFX:
https://fusefx.com
https://www.facebook.com/fusefx
https://www.twitter.com/fusefx
https://www.instagram.com/fusefxinc
Media Contacts:
Oscar Negroni
Marketing Manager
FuseFX
oscarnegroni@fusefx.com
About FuseFX
FuseFX is an award-winning Visual Effects Studio providing visual effects services for episodic television, feature films, commercials, and VR productions. Founded in 2006, the company employs 300+ personnel across three studio locations: our flagship office in Los Angeles, CA, New York City, and Vancouver, BC.
More
09/16/2015

FuseFX Team Wins Emmy Award for "American Horror Story"

01/20/2022

FuseFX Names Johnny Fisk as President

10/31/2019

Photos: 2019 Halloween Costume Contest