"The Tick": Making A Completely CG, 2,000-Foot Human On A TV Schedule And Budget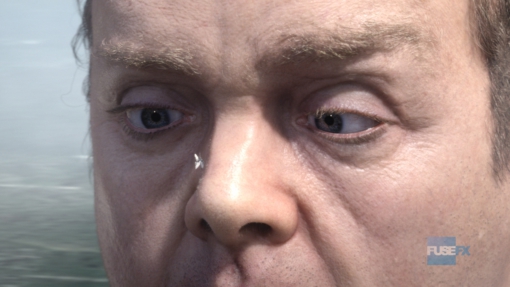 The Tick shines as FuseFX steps up television VFX expectations. This is most exemplified in the development of a 2000-foot human!
Read the write up below:
CARTOON BREW – March 16, 2018
"It used to be in visual effects that what was done in film versus what was done for television was a huge chasm. But that gap is diminishing, and the kinds of VFX work that effects studios are being called on to do for TV is becoming increasingly ambitious."
The work of FuseFX on Amazon Video's The Tick is a prime example of the company's ability to create truly incredible visual effects, both quickly and on a television budget. To find out more on the VFX work was done by FuseFX, the Very Large Naked Man, and the nitty-gritty details of building CG humans, check out Cartoon Brew's article at http://bit.ly/CartoonBrewTheTick.
Follow FuseFX:
https://fusefx.com
https://www.facebook.com/fusefx
https://www.twitter.com/fusefx
https://www.instagram.com/fusefxinc
Media Contacts:
Oscar Negroni
Marketing Manager
FuseFX
oscarnegroni@fusefx.com
About FuseFX
FuseFX is an award-winning Visual Effects Studio providing visual effects services for episodic television, feature films, commercials, and VR productions. Founded in 2006, the company employs 300+ personnel across three studio locations: our flagship office in Los Angeles, CA, New York City, and Vancouver, BC.