It's Hell on Wheels at FuseFX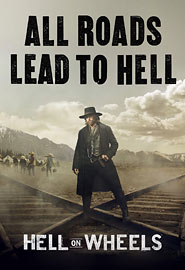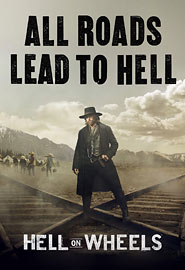 The second season of Hell on Wheels, which recently completed its second season on AMC, continued its epic story of post-Civil War America, focusing on Cullen Bohannon (Anson Mount), a former Confederate soldier, and his dramatic journey west as he struggles to leave his past behind.
Produced by John Shiban, Joe and Tony Gayton and Endemol USA's Jeremy Gold, the show depicts the traveling town known as Hell on Wheels, a dangerous, raucous, lawless melting pot that follows and services the construction of the first transcontinental railroad.
The building of the transcontinental railroad serves as the backdrop to the entire series. The scope and challenges of the expanding railroad were critical to the storytelling and couldn't be achieved without the resourceful use of visual effects provided by FuseFX.
Follow FuseFX:
https://fusefx.com
https://www.facebook.com/fusefx
https://www.twitter.com/fusefx
https://www.instagram.com/fusefxinc
Media Contacts:
Oscar Negroni
Marketing Manager
FuseFX
oscarnegroni@fusefx.com
About FuseFX
FuseFX is an award-winning Visual Effects Studio providing visual effects services for episodic television, feature films, commercials, and VR productions. Founded in 2006, the company employs 300+ personnel across three studio locations: our flagship office in Los Angeles, CA, New York City, and Vancouver, BC.
More
10/01/2019

FuseFX Nominated for Two 2019 HPA Awards - The Orville & 9-1-1

01/20/2022

FuseFX Names Johnny Fisk as President

11/24/2014

FuseFX Expands to New York and Vancouver