FuseFX Wins Best Supporting VFX for American Horror Story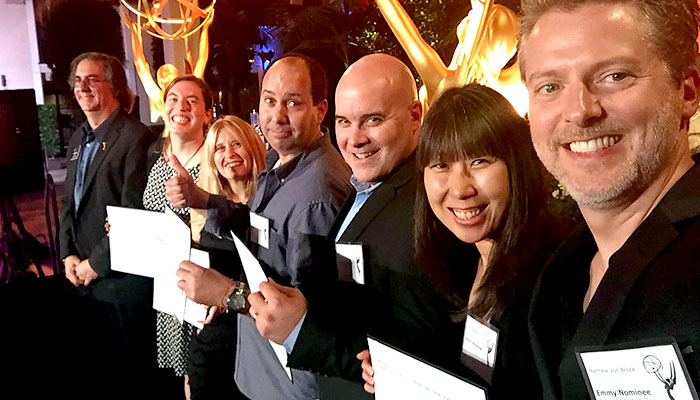 FuseFX Wins Best Supporting VFX for American Horror Story. Congratulations to the team at FuseFX on their win at the
13th Annual VES Awards!

FuseFX took home the VES award for the category "Outstanding Supporting Visual Effects in a Visual Effects-Driven Photoreal/Live Action Broadcast Program" for their work on American Horror Story: Freakshow. The team consisted of Visual Effects Supervisor Jason Piccioni, Visual Effects Producer Jason Spratt, CG Supervisor Mike Kirylo, Visual Effects Supervisor Justin Ball, and Special Effects Coordinator Eric Roberts. Congratulations to everyone on the FuseFX American Horror Story crew for their great work!
Check out the VES website for a list of all 2015 VES Awards recipients.
More photos from the 2015 VES Awards here.

Follow FuseFX:
https://fusefx.com
https://www.facebook.com/fusefx
https://www.twitter.com/fusefx
https://www.instagram.com/fusefxinc
Media Contacts:
Oscar Negroni
Marketing Manager
FuseFX
oscarnegroni@fusefx.com
About FuseFX
FuseFX is an award-winning Visual Effects Studio providing visual effects services for episodic television, feature films, commercials, and VR productions. Founded in 2006, the company employs 300+ personnel across three studio locations: our flagship office in Los Angeles, CA, New York City, and Vancouver, BC.
More
08/25/2020

Agents of SHIELD VFX Team Talks Work on Show's Final Season

12/16/2019

FuseFX LA Ugly Sweater Contest 2019

05/04/2016

FuseFX Delivering Visual Effects for Six New TV Series