FuseFX & Sony work together to bring Kilian's Game to life!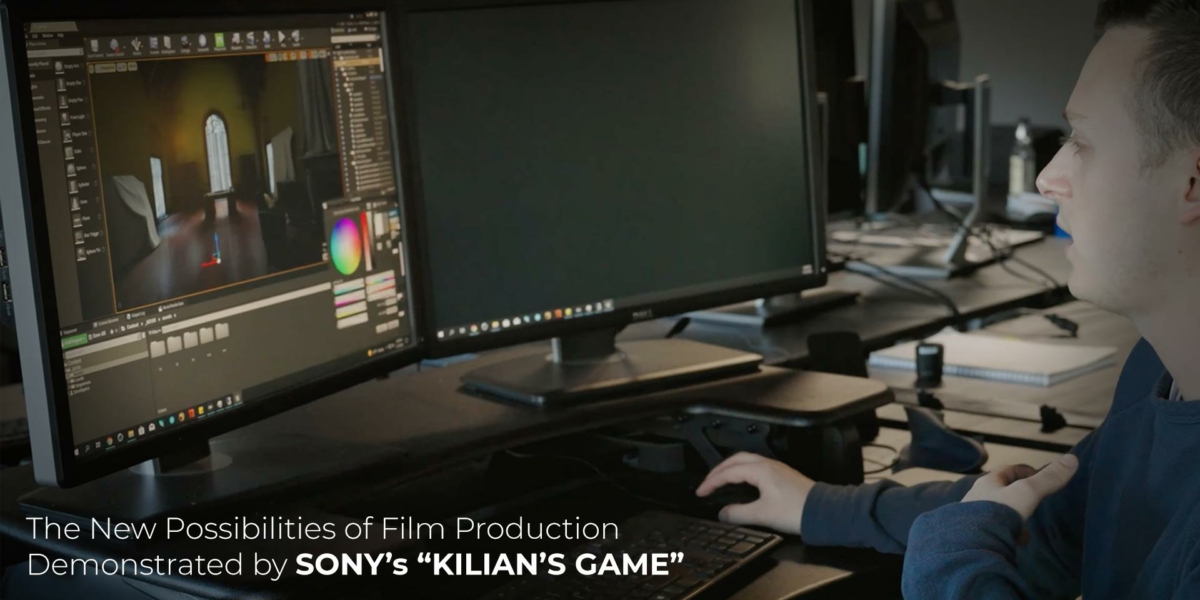 FuseFX had the pleasure on working with the Sony Group on "KILIAN'S GAME" providing Virtual Production services. The short film feels like the beginning of a thriller movie and is chock full of new filmmaking techniques developed by combining creators' ideas with Sony Group's multifaceted technologies.
If you're in Las Vegas this week for NAB be sure to check out the Kilian's Game panel at NAB Sony booth at 10am on 4/25(Mon).
Behind the Scenes "Kilian's Game":
Watch "Kilian's Game":
More about "Kilian's Game":
Sony FUTURE PROOF: http://www.sony.com/en/brand/futureproof/
Sony Technology Site: https://www.sony.com/en/SonyInfo/technology/activities/Kilians_Game/
Twitter: https://twitter.com/SonyGroupGlobal
Facebook:  https://www.facebook.com/SonyGroup.Global/
Instagram: https://www.instagram.com/sonygroup.global/
---
Virtual Production Services Provided by FuseFX
Julian Sarmiento - Global Director, Virtual Production
Robin Prybil - Global Director, Strategic Partnerships
Wes Palmer - Virtual Production Producer
Michael Armstrong - Associate VFX Producer
Olivia Herring - 3D Coordinator, Production Management
Bud Myrick - VFX Supervisor
Aaron Daly - Virtual Production Technical Director
Jordan Ariel - Unreal Engine Artist
Jacob Hill - Lead CG Artist
Kilian Aulenbacher - Texture Artist
Kent Lidke - FX Supervisor
Ben Mackey - Systems Engineer
More
11/01/2019

Photos: FuseFX Halloween in Vancouver 2019

09/14/2021

FuseFX Promotes Key Staff to Leadership Positions at its New York Studio

06/19/2019

Veronica Mars Returns to Hulu with VFX Provided by FuseFX