Video: Dissecting Horror Panel w/Jason Piccioni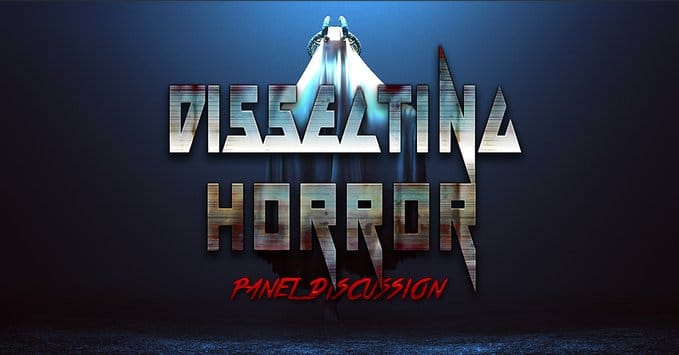 Watch the Dread Central 'Dissecting Horror' panel with FuseFX VFX Supervisor Jason Piccioni (American Horror Story, Castle Rock). Other panelists include Marcus Taormina (Bright, Bird Box), and special effects supervisors Jeremy Hays (Once Upon a Time in Hollywood, Doctor Sleep), and Heath Hood (Halloween, Halloween Kills).
Jason Piccioni is a VES and Emmy Award-winning Visual Effects Supervisor who has been part of the FuseFX team since 2011. Since joining, he has supervised some of FuseFX's highest-profile television projects, including American Horror Story, American Crime Story, Barry, Snowfall, and Manhattan, as well as a wide variety of pilots and features. Most recently, Jason supervised the 2-year run of Castle Rock for Bad Robot and HULU.
Prior to joining Fuse, Jason spent 20 years working in features, beginning his visual effects career in 1992 at Dream Quest Images, where he worked with the miniature department and the company's proprietary real-time motion control systems. Jason's feature credits include The Crow, The Mask, Mars Attacks!, Doctor Dolittle, X-Men 2, The Dukes of Hazzard, The Amazing Spider-Man, Alice in Wonderland, and Sinister. Jason has also directed 2nd units on multiple projects, including The Town that Dreaded Sundown, American Horror Story, Gang Related, and Castle Rock.
Jason is a member of the Visual Effects Society, the Academy of Television Arts and Sciences, and the Directors Guild of America. His broad range of experience gives him great depth to draw upon to implement creative, effective, story-driven solutions.
About FuseFX:
FuseFX is an award-winning Visual Effects Studio providing visual effects services for episodic television, feature films, commercials, and VR productions. Founded in 2006, the company employs 500+ personnel across seven studio locations: our flagship office in Los Angeles, CA, New York City, Vancouver, BC., and Atlanta. Our offices in Montreal, Toronto, and Bogota, is serviced by FOLKS VFX. Folks joined the FuseFX family of brands in 2020.
More
12/02/2022

NEW! FuseFX Showreel >

04/12/2022

Bringing to Life the Superpowers of Netflix's 'Raising Dion'

03/07/2023

Screen Rant: Outer Banks VFX Supervisor Art Codron On OuterBanks Season 3