FuseFX Team Wins Emmy Award for "American Horror Story"
FuseFX won a 2015 Primetime Emmy Award for Outstanding Special Visual Effects In A Supporting Role for their work on American Horror Story: Freak Show, episode "Edward Mordrake, Part 2."
FuseFX winners include Visual Effects Supervisor Jason Piccioni and other members of the creative team: Justin Ball, Jason Spratt, Tim Jacobsen, David Altenau, Tommy Tran, Mike Kirylo, and Matt Lefferts, as well as SFX Supervisor Donnie Dean. The award was presented September 12th at the Creative Arts Emmy Awards ceremony in Los Angeles.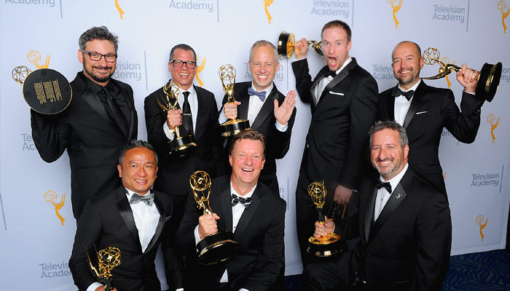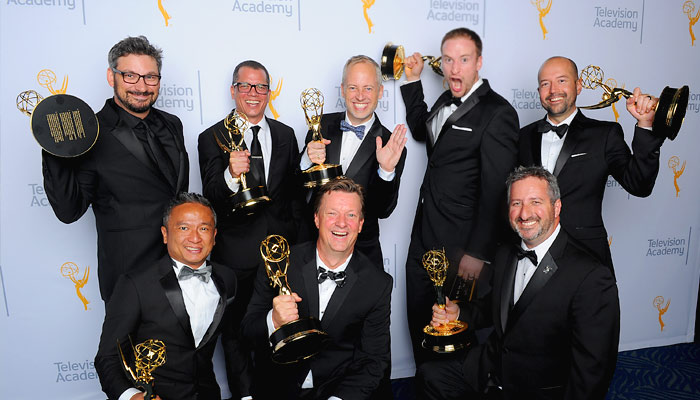 Earlier this year, FuseFX won a 2015 VES Award for Outstanding Supporting Visual Effects in a Visual Effects-Driven Photoreal/Live Action Broadcast Program for American Horror Story. Its artists also received a nomination for Outstanding Compositing in a Photoreal/Live Action Broadcast Program.
"This award is the result of a lot of hard work, dedication, and creativity on the part of our entire team," said FuseFX CEO David Altenau. "We thank the Academy for this great honor; we also thank executive producer Ryan Murphy and his team for giving us the opportunity to contribute to their brilliant show."
"It's an incredible honor to be recognized for your work, especially in light of the material that's being done in our industry on a regular basis," added Piccioni. "We're especially proud of American Horror Story and the relationship we have with Ryan the other creative departments on the show, who were also honored the other night."
FuseFX has overseen visual effects for American Horror Story since the show's premiere in 2011 and its role has grown with each new season. The episode "Edward Mordrake, Part 2" centers on an English nobleman and his quest to add a unique freak to his retinue. VFX featured in the episode included Mordrake, who sports a second face on the back of his head; Twisty, a macabre clown who lost his lower jaw to a shotgun blast; and Bette and Dot Tattler, conjoined twins identical in every respect except for their divergent personalities. (Both characters are played by actress Sarah Paulson.)
Follow FuseFX:
https://fusefx.com
https://www.facebook.com/fusefx
https://www.twitter.com/fusefx
https://www.instagram.com/fusefxinc
Media Contacts:
Oscar Negroni
Marketing Manager
FuseFX
oscarnegroni@fusefx.com
About FuseFX
FuseFX is an award-winning Visual Effects Studio providing visual effects services for episodic television, feature films, commercials, and VR productions. Founded in 2006, the company employs 300+ personnel across three studio locations: our flagship office in Los Angeles, CA, New York City, and Vancouver, BC.