SM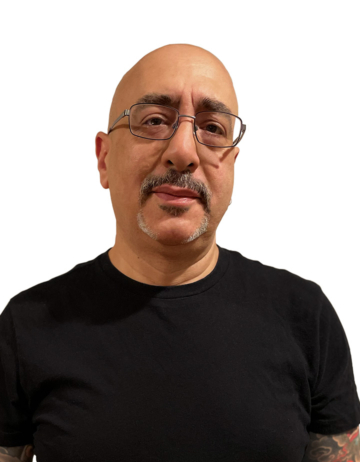 Steve
Marino
VFX Supervisor - New York
Steve Marino has been in the Production and Post-Production Industry for over 30 years. His episodic credits at FuseFX include both seasons of Prodigal Son, On Becoming a God in Central Florida, Halston, The Tick, Just Beyond, MONARCH, The Diplomat, and The Good Doctor, amongst others. Steve was also the VFX Supervisor on the 2022 feature film "The Nanny," which won the U.S. Grand Jury Prize at the Sundance Film Festival.
Prior to joining FuseFX, Steve worked in both the worlds of Production & Post, helming various aspects of Advertising, Broadcast, Motion Pictures, and Music Videos. He has worked with everyone from Michael Jackson to the Beastie Boys. His national experience ranges from RGA to Click 3X, amongst other shops, with international experience working and living in Dubai and South Africa. He has also forged relationships around the globe, in Spain, Argentina, China, and India.
Steve's expansive connections and history as a VFX Supervisor, Director, and Executive Creative Director, coupled with an extensive & diversified background in VFX, Digital Stop-Motion, and every type of Animation, have created in him a uniquely creative way of marrying live action with VFX and made him an irreplaceable member of the Fuse FX team.