JS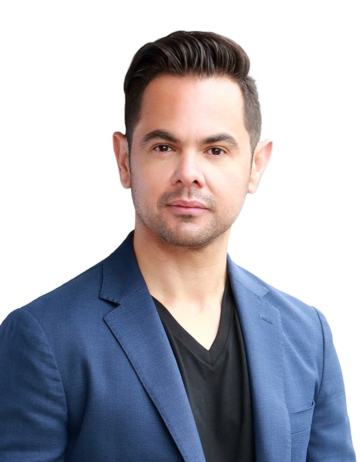 Julian
Sarmiento
Global Director of Virtual Production and Real-Time
Julian Sarmiento is a leading award-winning innovator in the VFX, VR, Location Based Entertainment and Virtual Production space and is the Global Director of Virtual Production/Real-Time. Julian is responsible for conceptualizing, creating, and directing in multiple platforms, from story to technology to final execution, while working very closely with clients and partners to create and execute unparalleled experiences.
Julian's eclectic career in virtual production originated while working under the direction of iconic film director Robert Zemeckis, Julian was part of the team who helped revolutionize Hollywood by pioneering virtual production, digital humans, facial action coding system and on-set real-time performance on The Polar Express, Beowulf, and Steven Spielberg's Monster House. His work on David Fincher's The Curious Case of Benjamin Button earned his team a VES Award.
As Executive Creative Director at Digital Domain. Julian created, wrote and directed a series of global 360 experiences and IPs. He conceived the first bio-directional simulator followed by the first immersive motion control cinema with over 60 physical locations that awarded him the patent for the six degrees of freedom of omnidirectional motion platform. He also developed multiple experiences for the World Cup, Olympics, Expo 2020 Dubai, Hasbro, DreamWorks, and immersive platforms and ecosystems for T-Mobile, NBA, and Google.
His track record at Digital Domain led him to his C-level role as Chief Creative Officer at XR centric, Iconic Engine powered by Digital Domain. He developed his 2nd and 3rd generation motion control platform with embedded logic for a series of new media locations with 180 degrees screens and ambisonic audio.
Under his own company, Fuse Engine, Julian introduced the concept of real-time virtual holographic influencers to Hollywood at the iconic Saturn Awards. He created and directed the first real-time live virtual host at Comic-Con, with legendary film and tv stars. Directed and produced for LED-Based Virtual Productions. He also deployed creative content for Toyota, Mattel, EA's NBA Jam, NFL Blitz, The Sims and Vizio. Advised and designed LED virtual production sound stages volumes and pipelines across the globe.
His comprehensive knowledge of VFX, Real-Time, Digital Humans, Motion Capture, Facial Action Coding System, Virtual Productions, VR/AR/MR, Location Based Entertainment, Spatial Manipulation, Volumetric, IoT, Computer Vision, and Multifaceted Artificial Intelligence serve as the foundation for all his interactive and real-time work. Julian's expertise positions him to lead and create a dynamic department making FuseFX a leader in Virtual Production/Real-Time space.