CH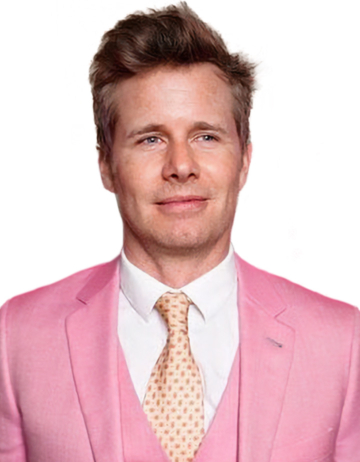 Clark
Harding
VFX Producer - Los Angeles
Clark Harding is a versatile VFX Producer who has worked on high profile projects including Hollywood, Boys in The Band, 9-1-1, 9-1-1 Lonestar, and The Good Doctor. Clark's background includes working on Apple commercials for ChapeauFX and A52. He supervised for Legend3d in Toronto on Dr. Strange, Passengers, Pirates of The Caribbean: Dead Men Tell No Tales, Spiderman Homecoming, Thor Ragnarok, Black Panther as well as numerous VR projects. It's Clark's down-to-earth upbringing, combined with a worldly education that brings him a lively and unique perspective to the VFX industry.
Clark got his first job assisting on The Day After Tomorrow, where he scanned hundreds of miniature iceberg formations for the opening of the film and thought, "this is cool!" Clark cut his teeth in advertising for the iconic agency TBWA Chiat Day where he earned commercial credits for products like Apple, Nissan, and Playstation and also Facebook's "Friend-aversary," which encountered record-breaking usage and share numbers.
Moving into the vendor space at Radium (now ReelFX) Clark worked on hundreds of commercials and music videos (Vizio, Colgate, SunnyD, Samsung, Hyundai); as well as feature films like The Spy Next Door and Time Turkeys. It was his love of travel that persuaded him to jump on the opportunity to supervise in Mumbai, India, at Prime Focus. At Prime Focus, he worked on features including Clash of The Titans, My Soul To Take, Cats and Dogs 2 (as well as the stereo conversion of Star Wars: Episode 1, Shrek and Harry Potter 7). Clark also helped build Technicolor's Bangalore facility, where he supervised the conversion of Kung Fu Panda and the famous Chinese animated film Monkey King.