FuseFX Wins 2021 HPA for Outstanding VFX (Over 13 episodes)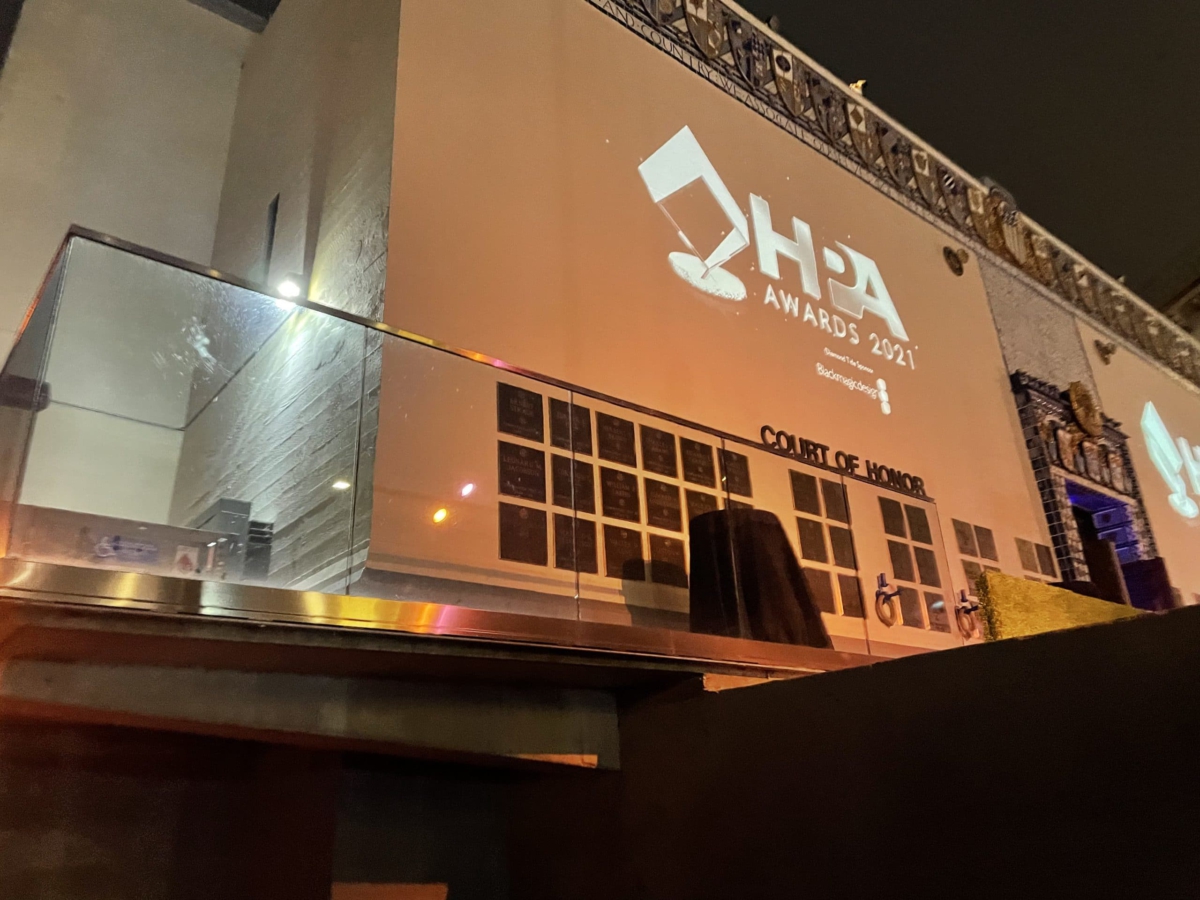 FOR IMMEDIATE RELEASE
FUSEFX WINS HPA OUTSTANDING VISUAL EFFECTS – EPISODIC (Over 13 Episodes) for '9-1-1'
(LOS ANGELES— November 19th, 2021)
Last night FuseFX won the 2021 HPA for Outstanding Visual Effects – Episodic (Over 13 Episodes) for its work on '9-1-1.' This is the fourth year in a row that FuseFX has won the category!
This year's ceremony had us back celebrating in person. The FuseFX '9-1-1' team received three HPA nominations in the same category in 2019, 2020, 2021. Last season on '9-1-1,' the VFX team created a tsunami that earned them a 2020 HPA award. How do you follow a tsunami? A quake, mudslide and dam break, of course! The work was a massive undertaking, but the team proved they were up for the challenge, delivering brilliant VFX work and bringing home the HPA!
The honors went to Jon Massey (VFX Supervisor), Tony Pirzadeh (VFX Producer), Josephine Noh (DFX Supervisor), Bryant Reif (CG Supervisor), and  Timothy Cairns (Compositing Supervisor).
As a Visual Effects Supervisor we are the ones who appear out front with our names and presentations. But many times we must lead by following, by letting the creative and technical teams do what they do best, what you chose them for. And then what you get is all that brilliant work on the screen and maybe, just maybe, you'll get an award. The one who steers the ship is not always the one holding the rudder.

So, thank you to all the creative and technical artists out there who helped to make this award win possible. Thank you to FuseFX for giving us the tools and creative space to make this happen. Thank you to the writers and directors and creative team behind 9-1-1 for giving us amazing material to play with. My gratitude can not be overstated." - VFX Supervisor Jon Massey
Check out the submission that earned them the honors!
It was a beautiful night of celebration in the best in post-production.
About FuseFX:
FuseFX is an award-winning Visual Effects Studio providing visual effects services for episodic television, feature films, commercials, virtual productions, and VR. Founded in 2006, the company employs 1000+ personnel across eight studio locations and three brands. Our flagship studio is in Los Angeles, CA, with locations in New York City, Vancouver, BC., and Atlanta. Our Montreal, Toronto, and Bogota studios are serviced by FOLKS VFX, who joined FuseFX in 2020. The Adelaide, Australia studio is serviced by Rising Sun Pictures, who joined FuseFX in 2021.
About HPA Awards:
The HPA Awards are considered the standard-bearer for excellence and innovation in an industry embracing an expanding array of groundbreaking technologies and creativity. Bestowed at a gala celebration each November, the Awards honor creative achievement, outstanding artistry, lifetime achievement, and engineering excellence.
Spread the word:
FuseFX receives an HPA Win -- Outstanding Visual Effects for 9-1-1. @911onFox  #FuseFX #HPA #HPAAwards #VisualEffects #VFX #911onFox
Follow FuseFX:
https://www.facebook.com/fusefx
https://www.twitter.com/fusefx
https://www.instagram.com/fusefxinc
http://www.youtube.com/fusefx
More
03/29/2019

The Orville - Creating a nearly 8 Minute Space Battle Spectacle!

12/16/2019

FuseFX LA Ugly Sweater Contest 2019

07/16/2019

FuseFX Nominated for Two Visual Effects 71st EMMY® Awards